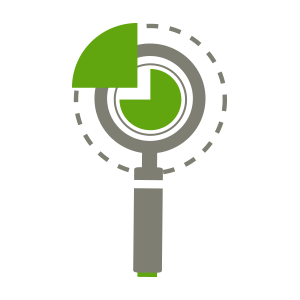 Economic data for the week included consumer inflation decelerating at a faster degree than expected; however, the Federal Reserve and other global central banks maintained policies of raising interest rates at a fast clip. Retail sales and industrial production both declined, continuing a trend of weaker key economic data, while several regional manufacturing indexes were mixed.
Global equity markets fell back along with continued-hawkish central bank language. Domestic bonds, however, gained as long-term rates fell along with slower growth expectations. Commodities were mixed, with crude oil prices moving higher. 
U.S. stocks fell back last week as a hawkish Federal Reserve kept rhetoric high for continued rising rates, dampening investor sentiment. Equities had seen an early 2% bump on Tues. as CPI came in at a more tempered pace than expected, showing more signs of a downward trend. CPI (and the Fed) are two of the most critical headline items for investor sentiment as we look into 2023. Additionally, Friday represented a 'quad witching' day, on which $4 tril. worth of options contracts expired—such days have been prone to higher than average volatility as investors reposition.
By sector, only energy saw gains approaching 2%, in keeping with higher oil prices, while all other categories lost ground to various degrees. In, 'growth', consumer discretionary fell back by nearly -4%, lagging all other sectors. Real estate also declined by -2%.
Foreign stocks declined in line with U.S. equities, with emerging markets faring slightly better than developed. The ECB and Bank of England each raised rates at the same 0.50% pace as the Fed, although with similarly hawkish language. Otherwise, manufacturing sentiment generally continued to run at contractionary levels.
U.S. bonds gained last week as interest rates ticked lower on the longer end of the yield curve, with treasuries outperforming corporates. Despite the FOMC moving the fed funds rate higher again, committee expectations for growth fell back, which depressed long-term expectations, further inverting the curve. Foreign bonds were mixed, with developed markets and emerging local bonds down sharply.
Commodities were mixed to higher on the week, with declines in metals offset by gains in energy. The price of crude oil rose almost 5% to around $74.50/barrel, as hopes for a China reopening have led to cautiously optimistic sentiment for improved global economic growth (the main driver for energy demand).
| | | |
| --- | --- | --- |
| Period ending 12/16/2022 | 1 Week (%) | YTD (%) |
| DJIA | -1.65 | -7.50 |
| S&P 500 | -2.05 | -17.88 |
| NASDAQ | -2.70 | -31.02 |
| Russell 2000 | -1.81 | -20.40 |
| MSCI-EAFE | -2.13 | -14.81 |
| MSCI-EM | -2.10 | -20.14 |
| Bloomberg U.S. Aggregate | 0.80 | -11.13 |
| | | | | | |
| --- | --- | --- | --- | --- | --- |
| U.S. Treasury Yields | 3 Mo. | 2 Yr. | 5 Yr. | 10 Yr. | 30 Yr. |
| 12/31/2021 | 0.06 | 0.73 | 1.26 | 1.52 | 1.90 |
| 12/9/2022 | 4.31 | 4.33 | 3.75 | 3.57 | 3.56 |
| 12/16/2022 | 4.31 | 4.17 | 3.61 | 3.48 | 3.53 |
Sources:  LSA Portfolio Analytics, American Association for Individual Investors (AAII), Associated Press, Barclays Capital, Bloomberg, Deutsche Bank, FactSet, Financial Times, Goldman Sachs, JPMorgan Asset Management, Kiplinger's, Marketfield Asset Management, Minyanville, Morgan Stanley, MSCI, Morningstar, Northern Trust, Oppenheimer Funds, Payden & Rygel, PIMCO, Rafferty Capital Markets, LLC, Schroder's, Standard & Poor's, The Conference Board, Thomson Reuters, U.S. Bureau of Economic Analysis, U.S. Federal Reserve, Wells Capital Management, Yahoo!, Zacks Investment Research.  Index performance is shown as total return, which includes dividends, with the exception of MSCI-EM, which is quoted as price return/excluding dividends.  Performance for the MSCI-EAFE and MSCI-EM indexes is quoted in U.S. Dollar investor terms.                                                                                    
The information above has been obtained from sources considered reliable, but no representation is made as to its completeness, accuracy or timeliness.  All information and opinions expressed are subject to change without notice.  Information provided in this report is not intended to be, and should not be construed as, investment, legal or tax advice; and does not constitute an offer, or a solicitation of any offer, to buy or sell any security, investment or other product.